Chris Arenas, Co-Director, Domus Knights
Brian Gonzalez has a hard-won treasure on prominent display in his Stamford bedroom: a high-school diploma. He's the first member of his family to graduate and the first to enroll in college, and he wants his 6-year-old brother Brandon to do the same.
"My little brother, he looks up to me," said Gonzalez, 18. "Everything I do, I know he is watching. Now I'm in college, a high-school graduate. What do you think he is going to do when he gets older?"
Just a few months before, his future seemed less sure. Gonzalez had been on track to graduate from Stamford High School until the pandemic hit. His mother, the breadwinner at home, was laid off from her job as a hotel housekeeper. His sister and her two young daughters fled New York to shelter with the family in Connecticut. The entire household became ill, quarantining one at a time in Gonzalez's bedroom as they slowly recovered and finally tested negative for COVID-19.
To keep the family afloat, Gonzalez picked up extra shifts at his after-school job at a local burrito restaurant. When the restaurant closed in May, he set up a makeshift haircutting business on a friend's porch, using his home clippers to trim as many as 14 clients a day. His online high-school coursework faded into the background.
"I wasn't really focused on school at that moment," he said. "I couldn't communicate with my teachers and I was worried about what is going to happen with the rent, the cable bill, the car bill. Everybody had lost their jobs. I had to think of ways to make money."
All the while, phone calls and texts from Chris Arenas kept coming. Arenas, co-director of the Domus Knights youth development program, had been working with Gonzalez for the past three years with a singular goal: graduate high school and move on to college or career training. Keeping focus on the long term is often a challenge for students from vulnerable families, where immediate needs for money, safety, and security can crowd out slow-moving, incremental progress in school. When the pandemic caused simultaneous health and financial crises for already stressed families overnight, "the challenges were endless," said Mike Duggan, Executive Director of Domus Kids.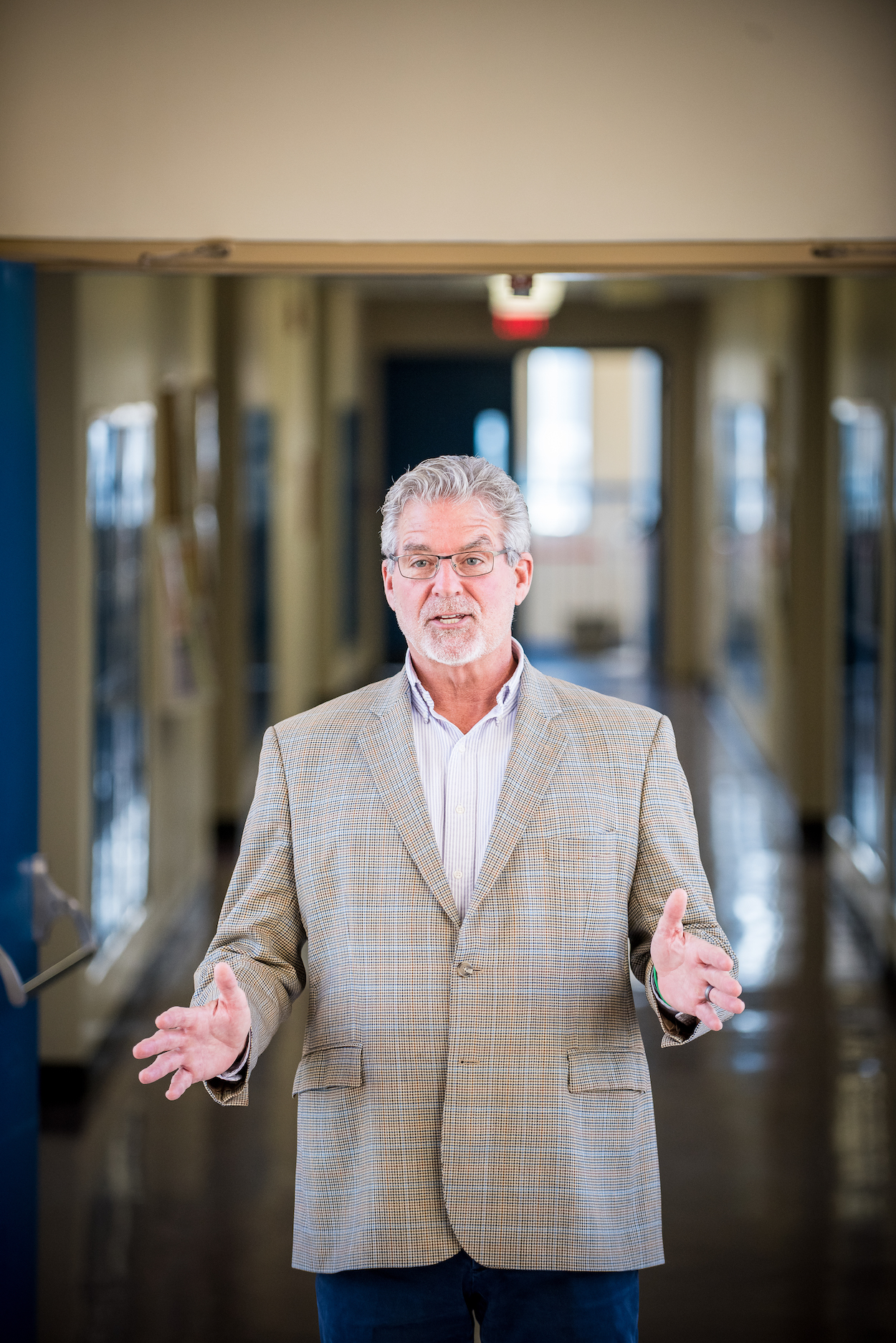 A longstanding community-based service provider, Domus focuses on connecting disengaged and disconnected young people with educational and career-development opportunities. In the spring, however, that mission meant meeting families' immediate needs for food, cash assistance, school supplies, and connectivity support. The agency launched a rapid, wide-ranging response, distributing weekly bags of groceries and $500 mini-grants, paying outstanding cable bills so families could sign up for free broadband access, and scouring big-box stores for toilet paper, masks, and hand sanitizer to distribute.
But those interventions were all oriented toward the key education and workforce outcomes it seeks to advance. Domus is a member organization of the Connecticut Opportunity Project, an initiative of Dalio Education, which provides youth-serving organizations with financial and technical support.
"The Opportunity Project really has helped us focus on how we serve this group of disconnected and disengaged young people," said Duggan. "What are the behaviors that will get us to our target outcomes? What activities will help our young people be successful?"
Through the Opportunity Project, Domus has pared down its work over the past two years to focus on just those interventions that have the greatest impact on the young people it serves. That meant closing down two charter schools and a community center and investing in its most promising models: direct support for young people aged 12 to 25, aimed at keeping them connected to school or the workplace, and easing community re-entry with a future-minded plan for young people leaving prison.
Its school-based program, Domus Knights, serves about 200 high-school students at Stamford High School, all of whom are at risk of dropping out. In the fall of 2020, the program expanded to Westhill High School, Stamford's other comprehensive high school, launching with an initial cohort of 50 9th grade students there. The program's youth development professionals, called Family Advocates, work onsite at the schools, meeting weekly with students face-to-face and serving as advocates, problem-solvers, and cheerleaders. Some 80 percent of students are promoted to the next grade on time.
The program has become "sharper" since Domus joined the Opportunity Project, Arenas said.
"With the Opportunity Project, we know what our target is, who we are going after, and how we can help these kids," he said. "We have our model and we are successful with it."
In Gonzalez's case, that meant keeping focused on finishing high school and moving on to a post- secondary program, even in a pandemic. Arenas, himself a graduate of Stamford High School, built on his longstanding relationship with Gonzalez and Domus's authentic response to family needs to encourage the high-school senior to earn his diploma.
"We had three years of building a relationship and trust in me and in Domus," Arenas said. "I just gave him quick reminders that we had never let him down, we are here to help, we will help you provide for your family and do your schoolwork too. And then he saw that in action, he saw that when Domus said we will provide food for your family, we did. And that lifted the burden off of him and allowed him to focus on getting his schoolwork done."
In June, Gonzalez realized his last chance to graduate high school on time was slipping away—in part, he said fondly, because "Chris was yelling at me every day to get online and just do it." He put down his clippers, closed the bedroom door, and spent four long days at his computer to make up the rest of his credits. Gonzalez graduated and was accepted into another Domus program, Work & Learn, where he decided to pursue a Certified Nursing Assistant certificate that will qualify him for jobs paying $25 an hour.
With agency support, he enrolled at Housatonic Community College in December.
"Domus helped me so much," he said. "All my scrubs were paid for, I got my physical done, my paperwork for school, everything. It helps so much because you don't feel alone, doing these things. If it wasn't for Domus, I would not have graduated on time and I would not be where I am right now. Having someone tell me constantly that I can do it, it's everything."