Chris Lyddy
Director of Partnerships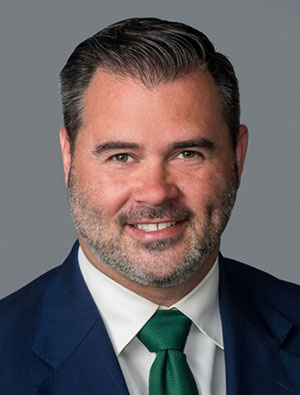 Back
Chris Lyddy is the Director of Partnerships at Dalio Education. Chris is an experienced leader, passionate relationship builder, and skilled operations professional who has dedicated his career investing in the lives of and programs serving children, youth, and families. With a commitment to public service, Chris has served in several appointed and elected roles throughout Connecticut. Prior to joining Dalio Education Chris was appointed as the Chief Operating Officer of the Connecticut Office of Early Childhood under Commissioner Beth Bye. He previously served on the Connecticut Board of Pardons and Paroles and proudly served as Newtown's State Representative from 2009 - 2013.
Chris earned his Masters Degree in Social Work from the University of Pennsylvania's School of Social Policy and Practice where he completed his clinical work through Drexel University's College of Medicine and Northwestern Human Services in Philadelphia, Pennsylvania. He has a Bachelors Degree in Social Work from Salve Regina University.
As a young social worker, Chris received specialized training from the Family Therapy Training Institute of Miami and provided home-based therapeutic services to youth and families engaged in the juvenile justice system throughout western Connecticut. He went on to serve as the Program Director for the Hartford Youth Equipped for Success Program and in 2012, joined Advanced Trauma Solutions, Inc. where he later became the Chief Operating Officer. In this position Chris directed, tracked, and evaluated the development, dissemination and implementation of trauma-informed policies and programs with publicly funded programs and several hundred treatment providers working in juvenile justice, child welfare, and correctional systems across the United States.
In addition to his professional roles, Chris has volunteered his time for several important causes and organizations. He served as a consultant to the Office of the Child Advocate and was a member of the Connecticut Child Fatality Review Panel. In both capacities, Chris assisted the Child Advocate in the assessment of state run systems of care and reviewed the circumstances of unexplained deaths of children in Connecticut which resulted in critical policy changes to support and protect young children and families throughout the state.
Locally, Chris was a member of Newtown's Legislative Council, the Newtown Prevention Council, the Juvenile Review Board, served on the Board of Directors of Ben's Lighthouse, and was a longtime member of the board of directors of the Newtown Parent Connection, Inc.
Chris and his husband, Erick Russell, live in New Haven with their dog, Eleanor.