2020 Annual Report
Our 2020 Annual Report provides an update on Dalio Education's strategy, goals, and impact, and features a selection of stories from our partners, which serve as a small testament to their tremendous resiliency, creativity, and dedication.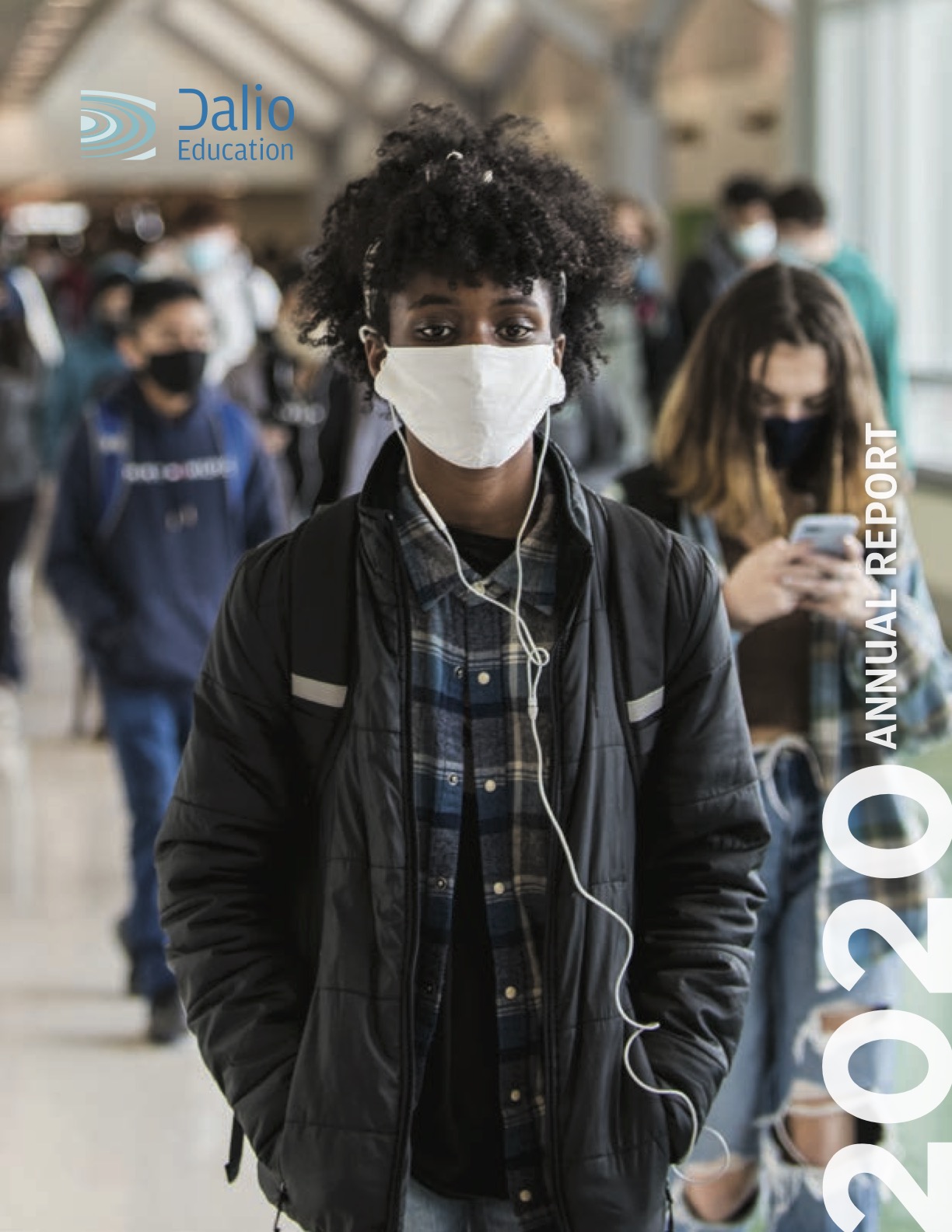 As for every other organization across our state, country, and world, the events of 2020 had a major impact on our work. The challenges faced by Connecticut's young people who are struggling the most were even further exacerbated by the COVID-19 pandemic, as were the complexities of the work that Connecticut's dedicated educators lead. We moved quickly in 2020 to respond to what we were hearing about needs and opportunities in the wake of the pandemic.
But meanwhile, we also continued to advance the work already underway through our major initiatives. The disproportionate impacts of the pandemic only further underscored the importance of our core mission, the scope of the challenges that disengaged and disconnected youth face, and the urgency of strengthening and expanding supports available to help all youth succeed.
Previous Annual Reports