RISE Network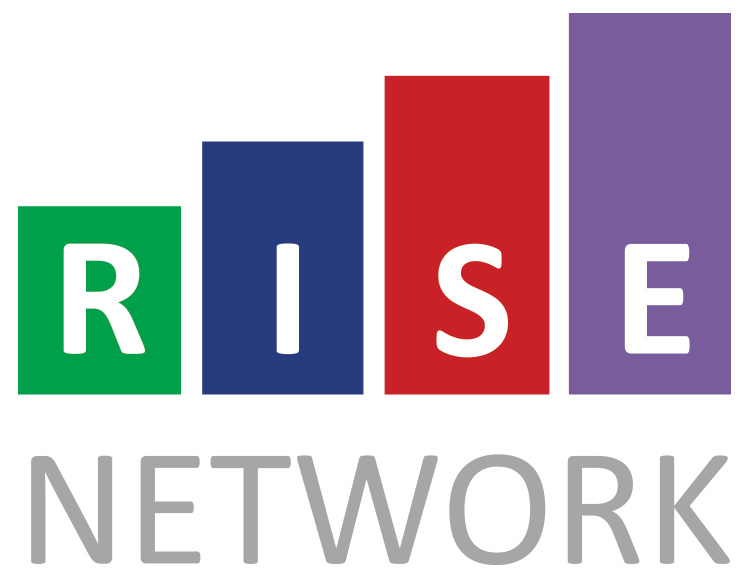 Founded in 2015 in partnership with Barbara Dalio and Connecticut educators, the RISE Network is a standalone non-profit organization that facilitates improvement networks across schools and districts to ensure all students graduate with a plan and the skills and confidence to achieve college and career success.
Through RISE's core and most comprehensive network, RISE partners with nine high schools serving over 13,000 students in eight districts, including: Stamford, Norwalk, Middletown, Meriden, Naugatuck, Hartford, East Hartford, and Manchester. Increasingly, RISE is pursuing opportunities to scale the organization's impact in additional communities. This past year, RISE reached 30 high schools and 30,000 students through various partnerships, replicating proven aspects of the model in new communities.
RISE brings together teachers, counselors, and administrators from different communities to work together in an approach that consists of three core pillars:

RISE's evidence-based programmatic strategies are deeply rooted in data and accountability for results. RISE provides educators with user-friendly, interactive data dashboards and custom-built web apps that provide information necessary to personalize support for each student and measure the implementation and efficacy of programmatic strategies.
As an improvement network, RISE facilitates cross-school learning and improvement, offering a variety of high-quality professional learning opportunities for educators across schools and districts, supporting them in learning with and from one another to increase student achievement.
The RISE Network has been one of the best things that has ever happened to our school. They provide endless help and support along with opportunities for professional growth, information that helps us know how to better support our students, and the chance to collaborate with other dedicated educators who believe all of our young people can excel.

– Liz Matthews, English Teacher, Hartford Public High School
Since 2015, RISE partner schools have improved Grade 9 on-track rates by 17 percentage points, with some of the largest gains among Black, Latinx, multilingual, and special education students, while four-year graduation rates have increased by 11 percentage points. RISE high schools have also improved college and career readiness (i.e., the percentage of students earning a 3.0+ grade point average) by 10 percentage points from 25% to 35%. And more students are graduating with a meaningful and personalized postsecondary plan. This year, 99% of students in the Class of 2022 graduated with a postsecondary plan, which is up from 80% in the previous year; and the percentage of students planning to pursue higher education increased from 69% to 78%.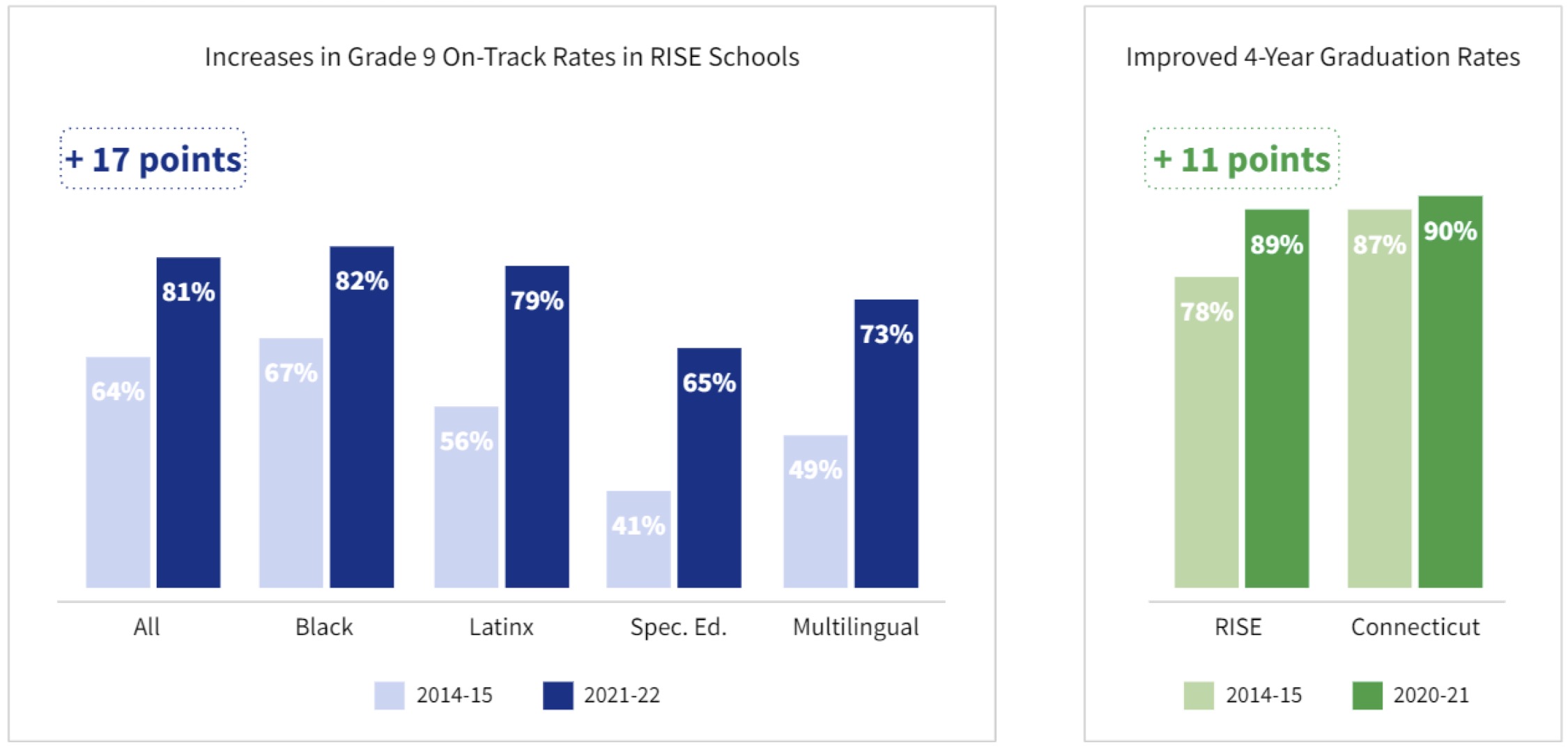 Learn more about the RISE Network at www.ctrise.org, keep up to date with the latest news and learnings through RISE's blog, and follow RISE on social media (@ctrisenetwork).