RISE Network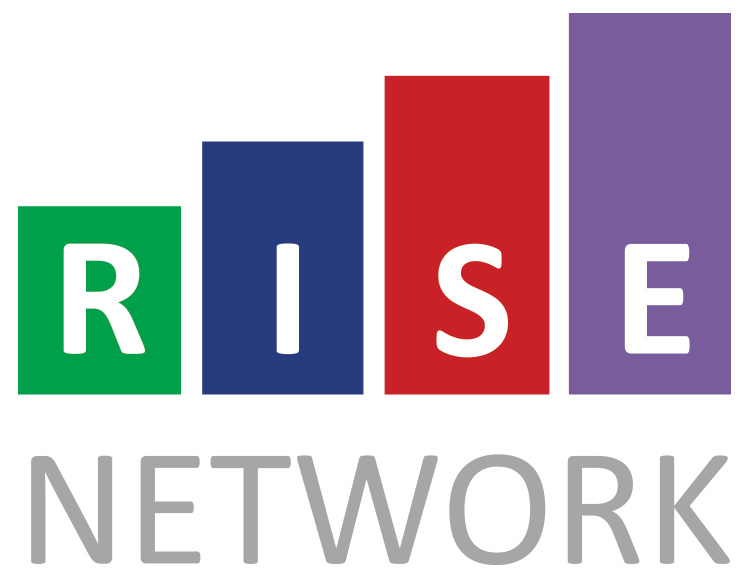 At Dalio Education, we are continually inspired by the power and passion of educators who work tirelessly every day to engage young people. We support educators in collaborating across school districts to make sure that high school students who are struggling are not left behind.
In 2015, Dalio Education co-founded the Connecticut RISE Network as a standalone non-profit organization. With more than $22 million in Dalio Education support to date, the RISE initiative empowers educators to work together to achieve breakthrough results that can help all students meet their full potential.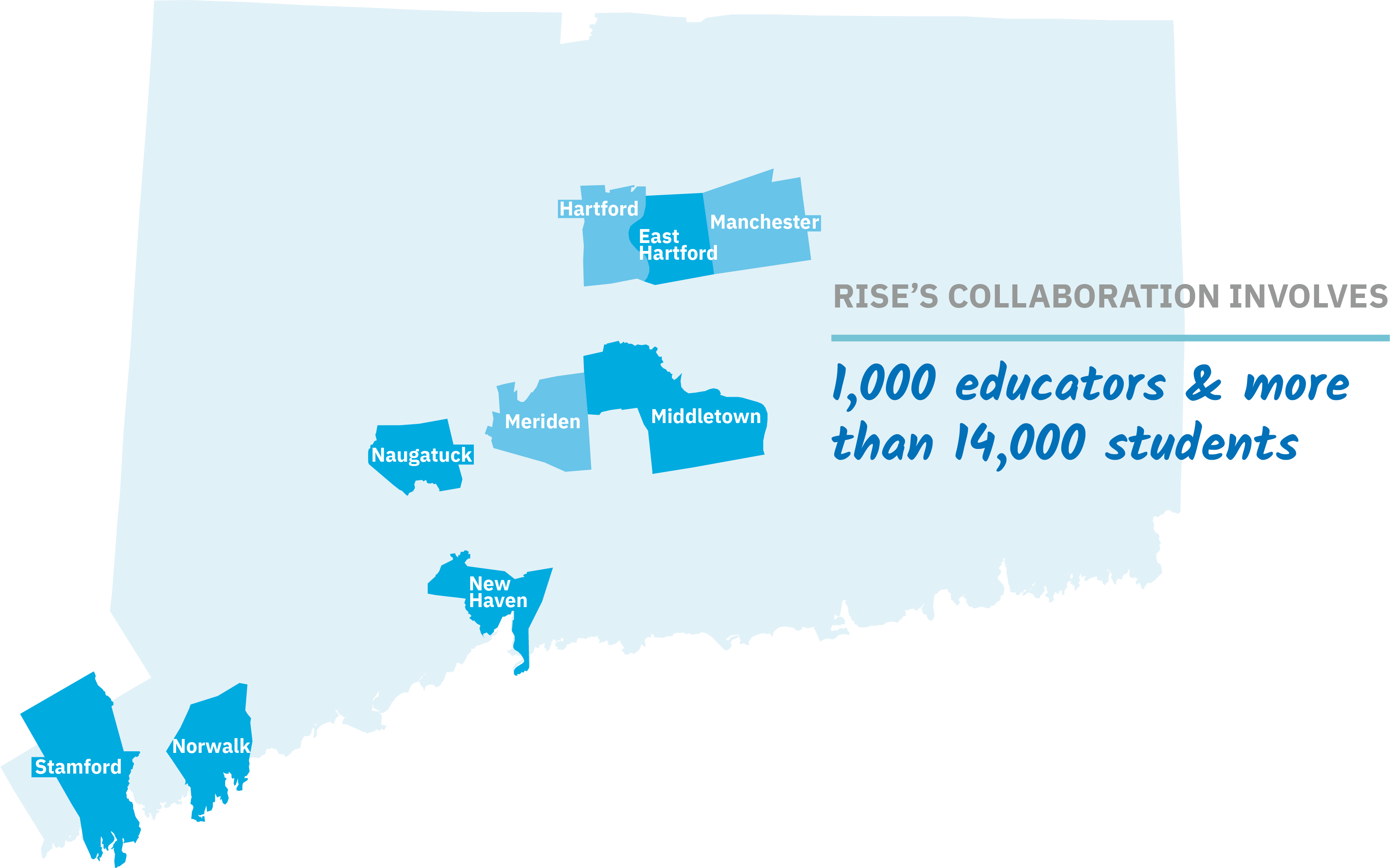 As a community built by and for educators, RISE fosters collaboration among teachers, counselors, school leaders, and district administrators to advance the shared goals of helping all students achieve college, career, and life success. And through the RISE data dashboards, educators have at their fingertips the information they need to help all students thrive.
The RISE Network has been one of the best things that has ever happened to our school. They provide endless help and support along with opportunities for professional growth, information that helps us know how to better support our students, and the chance to collaborate with other dedicated educators who believe all of our young people can excel.

– Liz Matthews, English Teacher, Hartford Public High School
RISE by 5
Educators work together through RISE to design and pilot new ways to better support students, while also scaling strategies that work to improve student achievement. During the first two years of the RISE Network collaboration, educators developed a set of five strategies now implemented network-wide to improve student outcomes:
On-Track data teams support educators with information, time, and tools to leverage their expertise. Collaborative team structures help schools meet the holistic needs of every student.
On-Track coaching opportunities engage all students in one-on-one goal-setting conferences. On-Track coordinators support students through personalized and data-driven coaching.
Summer transition programs offer meaningful opportunities to help students navigate transitions to high school and beyond, form strong relationships, and gain confidence and skills to achieve their goals.
College and career supports build a culture of post-secondary success by creating meaningful opportunities in Grades 9 through 12 for students to develop and pursue their college and career goals.
Educator-inspired innovations receive support from the RISE Innovation Fund through DonorsChoose.org, empowering educators to pilot ideas and share promising practices.
To learn more about the RISE Network, please visit www.ctrise.org.