Opportunity Project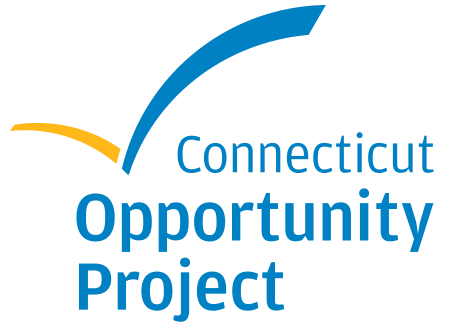 Dalio Education created the Connecticut Opportunity Project (CTOP) as a social investment fund to invest in and help strengthen non-profit organizations in Connecticut serving youth who are severely off-track or disconnected from school and employment.
CTOP's support is designed to help grantee partners more effectively prepare the young people they serve to succeed in a post-secondary pathway that leads to meaningful employment.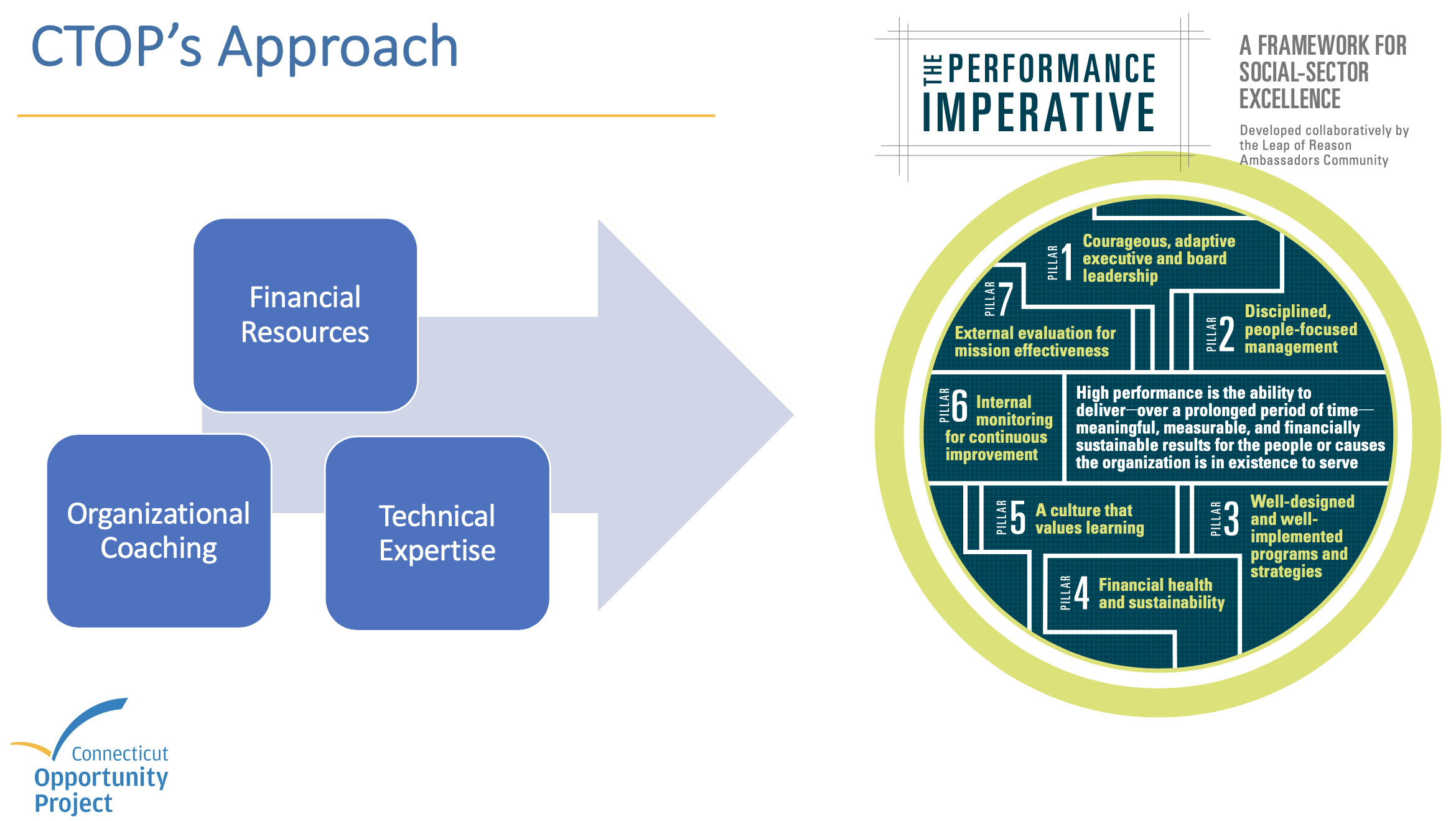 Through CTOP, grantee partners receive long-term, general operating support along with organizational coaching and technical assistance to help them develop their capacities in seven areas of organizational development, as defined in the Performance Imperative framework created by the Leap Ambassadors. Ongoing support is conditional on performance relative to milestones that are established collaboratively with grantee partners and that help to track and drive progress toward developing the highest levels of effectiveness.
The gift of having CTOP as a funder is that they are more than just funders; they are partners. The Portfolio Directors provide technical assistance and support to help COMPASS leadership navigate challenges, increase organizational effectiveness, and achieve our goals. CTOP has made me a better leader and my team more effective.

– Jackie Santiago, CEO, COMPASS Youth Collaborative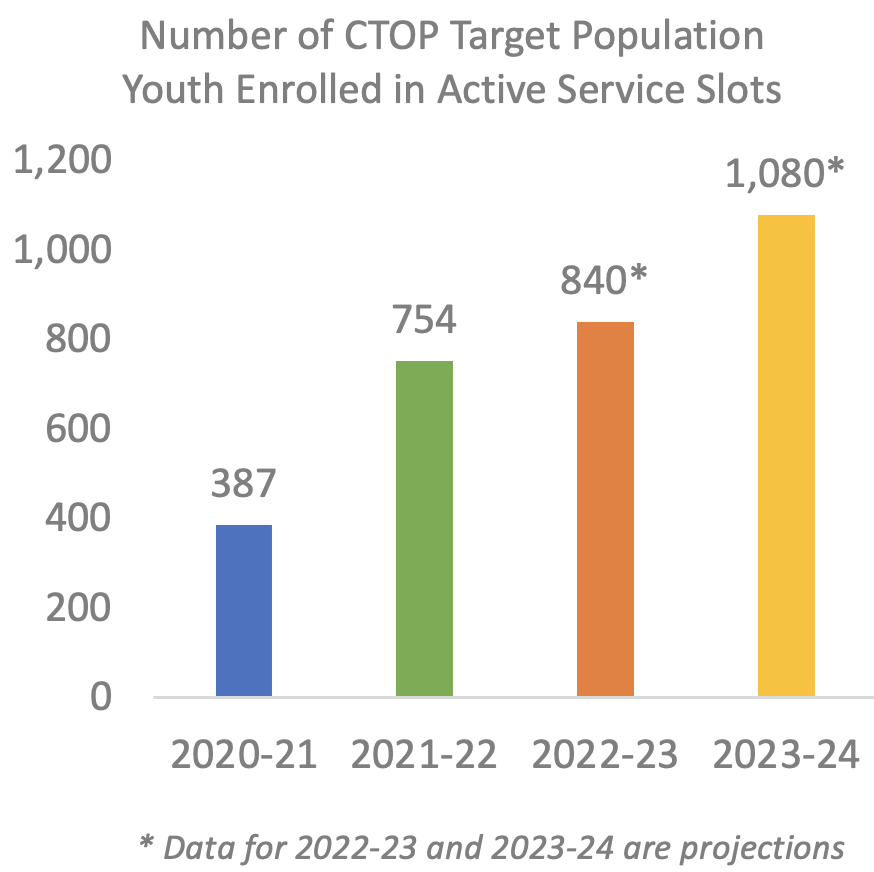 The three major goals of CTOP's Ten-Year Social Investment Strategy are the following:
Increase the number of active service slots1 across multiple youth-serving organizations working effectively, reliably, and sustainably with young people who are severely off-track or disconnected from 0 (in 2019) to 1,080 (by 2024) and to 2,500 by 2029;
Engender measurable improvements in young people's lives and prospects – specifically, in their successful engagement in a post-secondary pathway that leads to sustained participation in gainful employment; and
Contribute to advancing ethnic and racial equity by working to address systemic racism and structural dynamics that intensify challenges for severely off-track and disconnected youths who identify as Black or Hispanic.
In aggregate, CTOP's grantee partners delivered 754 active service slots during the 2021-22 grant year, up from 387 in 2020-21 and on pace to achieve the target of 1,080 active service slots by 2023-24. Currently, CTOP invests in the Connecticut Violence Intervention Program in New Haven; Domus Kids in Stamford; COMPASS Youth Collaborative, Forge City Works, Our Piece of the Pie, and the Roca Young Mothers' Program in Hartford; and the Regional Youth Adult Social Action Partnership in Bridgeport.
To learn more about CTOP, please read our latest annual report or visit www.ctopportunityproject.org.
1An active service slot is a position in a program occupied by a participant who meets the program's enrollment criteria and is receiving the kinds and levels of services needed to deliver intended outcomes, as hypothesized in the organization's theory of change.