Adhlere Coffy
Senior Portfolio Director, Connecticut Opportunity Project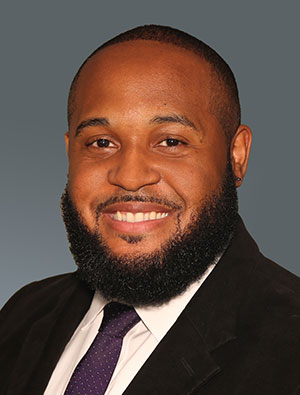 Back
Adhlere is a Portfolio Director for the Connecticut Opportunity Project at Dalio Education, where he works collaboratively with grantee partner organizations to help improve their organizational capacity and performance management practices so that they can positively impact young people who are disengaged or disconnected. He also plays a key role in developing the Opportunity Project's pipeline of prospective partners. He joined Dalio Education in March 2020.
Adhlere has worked in philanthropy as a Data Scientist for over five years, most recently at Fairfield County's Community Foundation, primarily developing data systems used to conduct impact analysis as well as data used for organizational performance management – including social media and web analytics, fund and financial analysis, program effectiveness, and donor management. In this role, Adhlere has supported several organizations in conducting program assessments and outcome evaluations in support of capacity building and organizational development. Rounding this out, he has also designed and constructed IT environments for organizations providing frontend support and training to staff.
Prior to entering philanthropy, Adhlere worked as an Aerothermal Design & Analysis Engineer. In this position he designed and analyzed the performance of various propulsion and power generation systems for clients ranging from Siemens to the Department of Defense. As a result of his engineering work, Adhlere has patents in mechanical design and heat transfer analysis methods.
Adhlere holds a Master's degree from NYU in Applied Urban Science & Informatics and a Bachelor's degree in Aerospace Engineering from Embry-Riddle Aeronautical University.